We cannot wait more, the time to take things seriously has arrived, in our organizations we face economic and social challenges that do not support any longer the famous "Let's wait and see what happens, it is too early now" or the worse "let's do these small changes and then we'll see", if we raise this to our companies as our business strategy all that we get is that other companies, that begin before and even making mistakes, learn before us, get us advantage and become leaders.
Let's be honest with us but above all with our organizations, it is obvious that:
The clients' value generation has consolidated as the main corporate strategies diver, customers remains as the main focus, the time to "process improvement" has finished, this is now taken for performed and there is no value in it if, in the end, the customer does not perceive it.
Customers deepens and feels more comfortable each day in a more global and digital world, in which everything is more reachable and in which any company offers services and a more personalized service, the concept of value perceived by the client changes and competition is fiercer and more imaginative every day.
Innovation (or even better disruption) are the key differences which can really generate competitive advantages, achieving better customer reach and creating new business leaders in the global market. Disruptive solutions are difficult to design and even worse to implement, but they generate great business impacts.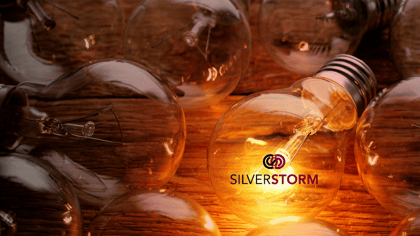 To achieve this disruptive strategy, we must work in several areas:
From a more organizational level (processes and people), where corporate strategies require a new generation of services:
Avoiding traditional organizational models that NEVER give right answers to a growing digital business,
Designed at first with customer orientation and global vision but also that have the needed capabilities in monitoring (indicators and costs), good flexibility and adaptation and continuous improvement orientation.
But also with a paradigm change and a new concept of the technology use around us, being in this case Digital Transformation (DT) with its tools and accelerators, which allows us:
First, to bring our services to customer demand, by enabling the customization demanded,
But then, draw conclusions and take advantages of all this new relationship model, to generate customer value again.
"ServiceAware" the Trans-Disruption:
In SilverStorm we have started, we help organizations in designing their transformation processes with a disruptive next-generation services model, our management model services oriented or "ServiceAware" which acts as a transformation method and allows us to ensure that any company can operate assuring the results, levels of satisfaction and efficiency / cost control.
A business-operational architecture, where each functional area of the company is defined as a service domain that provides services to the rest.
Services being offered but also linked to other business functions and that help to ensure the delivery of better external customers' outcomes.
Allows monitoring and improving the internal operations efficiency, ensuring operational excellence and therefore the best customer orientation.
But all supported in a technological model that is based (but simultaneously maximize) the digital strategy of organizations and their also Digital Transformation (DT): "on cloud" platform, mobility, social business, big data & Analytics, which allows us first provide such services to customers in the digital environment in which they perceive better, but also allows us to get internal feedback and analysis of the data generating continuous improvement and enable even greater customer orientation.