SilverStorm, an IT consulting firm, characterised by its innovative approach it puts at your disposal digital transformation content.
Facilities Service Management is a business area involving many people and one in which numerous organizations have altered views
Different institutions provide us with different definitions of facility management, the British Institute of Facilities Management (BIFM) has the definition; "Facilities management is the integration of multi-disciplinary activities within the built environment and the management of their impact upon people and the workplace". On the other hand, the International Facility Management Association (IFMA) define facilities management as; "The practice of coordinating the physical workplace with the people and work of the organization; integrates the principles of business administration, architecture, and the behavioral and engineering sciences."
Facilities Service Management is varied and multi-disciplinary. A facilities manager's work may cover aspects from all the following fields among others:
People Management
Working with Suppliers and Specialists
Property Portfolio Management
Building Fabric Maintenance
Managing Building Services
Managing Support Services
Project Management
Customer Service
Procurement
Risk Management
Financial Management
For business' to achieve their corporate goals for cost control, operational efficiency, business continuity, productivity and sustainability there has to be the ability to see, track and report on facilities service request to deliver strategic impact, however, the clarity is often limited. Facilities managers require a single platform to manage and maintain operation of facilities and help employees find what they need quickly. Many facilities managers use a combination of tools including email, spreadsheets, and homegrown software to manage the maintenance and operation of facilities. These tools may have been sufficient when facilities management focused on tactical operations, but today's enterprise relies on facilities managers to help address corporate goals for sustainability, business continuity, operational efficiency, staff productivity, and cost control.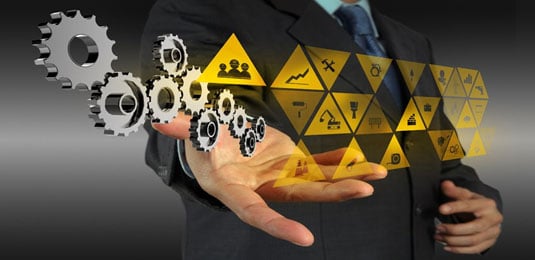 With ServiceNow Facilities Service Management, facilities managers can manage their work, communication, and reporting in one central place. Providing the ability to manage, visualize, and optimize the cost of occupancy. Facilities requests are automatically assigned to designated facilities specialists or teams using configurable rules. Integrated reporting provides insights into volume, types of requests, and individual workloads so that facilities teams can optimize resources, improve preventative maintenance cycles, align services with company priorities, and demonstrate impact to the business. Each and every employee can easily find the people, places, and assets they need, freeing managers up to focus on improvements. Benefitting businesses through;
Increasing productivity
Improving insight and decision making
Reducing operational costs
Source: www.servicenow.com