Digital technologies (social media, mobile, analytics, and cloud) have made it possible for innovative companies to transform the way business is done. To maintain a relevant and competitive position in the market, in this day and age, companies need to become more responsive in the areas where their business users need to be able to make smarter decisions, acting upon them immediately, while also making their 'back-office' processes more agile
Any company can lead in using digital technology to face up digital transformation. They consider 'digital' as a business transformation opportunity as opposed to a technology challenge.
Understanding the current adequacy of IT to serve the business and its customers we are required to indicate where IT service improvements are needed. To fill the gaps, IT departments need to adopt a new model that will enable them to provision data, applications, and systems at the speed demanded by a modern digital firm. According with Logicalis blog we can differentiate some critical components of modernisation that enable organisations with provisions, control, and to secure new IT-based services at an unprecedented rate. Some of them are:
Modernise data centre platforms: making them highly automated, self-service platforms that are seamlessly connected to the cloud.
Modernise data and information capabilities: creating new business and value optimisation from old data, and enabling new products, services, efficiencies and customer experiences to be created from the new data insights.
Modernise networks: connecting more things more securely, and leveraging new mobile centred applications and communications tools.
Modernise security: protecting organisations, infrastructure, data, applications, employees and customers from growing threats.
Modernise workspaces and working processes: changing the way people work, where they work and when they work, embedding collaboration tools and video into every organisational process.
Modernise IT operations: IT is set to become the provider and aggregator of internal services, data, applications, and infrastructure. IT will need to interconnect and automate everything it touches: people, processes, security and platforms etc. as well as connecting to an array of digital offerings in the cloud.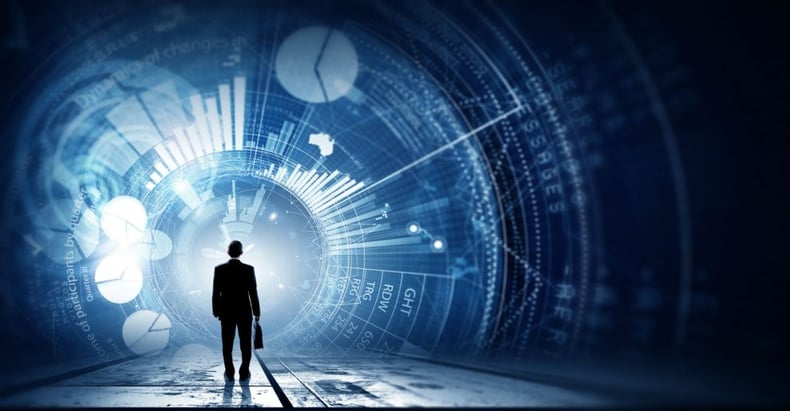 Companies need to take advantage in their respective markets to serve their customers faster and respond more efficiently to changes than their competitors. Therefore, IT needs to be able to deliver secure, quick and transparent services, given the fact that technologies and its complexity is growing and changing every day. Where is the key to compete in this digital age? The key is that companies take IT services and optimise them for the current and modern business world.
Source: Logicalis Blog