Acording with Equip Global, despite the intense adoption of digital technologies and the power of digitalisation to transform business processes, customer satisfactions and business models, many banks, insurance, investment management companies… are still facing up many challenges unique to financial industry
The first and most important challenge with financial institutions is, how can financial institutions innovate and digitalize their internal legacy systems in order to achieve processes with increased efficiency and agility to adapt with market changes, as well as improved clients' satisfaction?
On the other hand, the competitive drive toward digital transformation is visible in all industries and financial services is no expeption where some new challenges arise from everywhere. Even in this sector where exits a great planned transforation sometimes companies run up against new challenges. Three of them encountered at SunTrust Bank are:
Anticipating client needs and preferences:
Keeping pace with technology:
Finding the right talent:
Recently, a study from Ernst & Young (EY), "The DNA of the CFO," examined this new mandate and the four forces affecting the finance function:
Digital: Finance have understand digital, smart technologies, and Big Data, as well as Big Data and Analytics, to deliver on strategic priorities.
Data: Big Data and analytics are essential part of transforming the finance function, from reporting to guiding strategy through forward-looking business intelligence.
Risk and uncertainty: Risk management is important across reputational, regulatory, cyber risk, and more.
Stakeholder scrutiny and regulation: This impacts any aspect of the finance function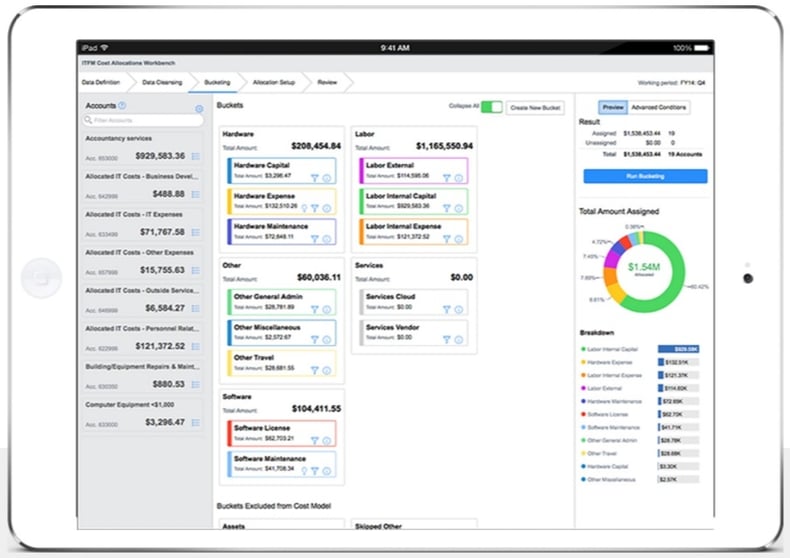 In order to face up this challenges from digital transformation, SilverStorm and ServiceNow provide you a Financial Management solutions. ServiceNow Financial Management offers two solution paths: cost transparency and budget management.
On the one hand, ServiceNow Cost Transparency helps you better understand where your budget is spent by mapping actual costs such as applications and infrastructure to their consumers. On the second hand, ServiceNow Financial Planning helps you create a more streamlined and accurate budget planning process though a centralized budget data repository that gives everyone access to the same system and data. Both capabilities are included in ServiceNow Financial Management.