As overseers of company strategy, the board of directors plays an important role in their company's digital transformation. The board needs to understand what this transformation entails and how the firm plans to develop it successfully. Digital skills are a big part of the conversation – at the company and in the board room. Are firms keeping up?
Digital Transformation is well under way at companies across industries. Businesses are investing in emerging technologies, they're embracing innovation and their executive teams are committed to using digital technologies to get ahead. The board has likely heard that going digital is critical to the company's success. But before any company gets too far down the digital transformation process, the board need understand what digital transformation means to the company.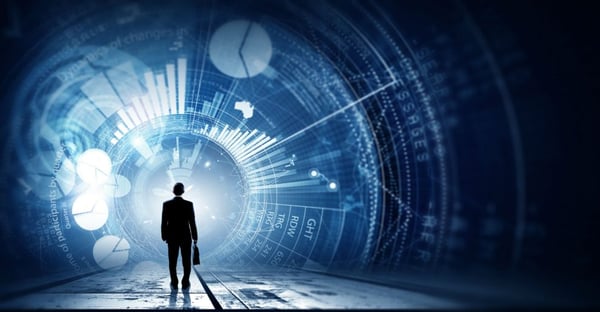 The Board of directors has an important role when it comes to digital transformation, being considering as the most important driver. Boards have to take time during their strategic discussions to talk about what digital initiatives will entail. They will want to discuss which emerging technologies are most relevant to the company and how the company plans to capitalize on them. They'll also want to discuss how the company is innovating – is it focused on traditional research and development centers and internal incubators or does it embrace open innovation and design thinking? They'll also want to know if the company is aligning its innovation efforts with its business strategy. Boards should also talk to management about the company's talent strategy and how it's acquiring the digital skills it needs. Who is leading the digital transformation effort? How are other leaders at the company involved? Boards will want to know how the company recruits and trains the people to continue that charge in the future.
Is your company keeping up?
Once the board of directors begins to understand what digital means for the company, the responsible of IT deparment might also discover that your company isn't ready, either. Many companies are discovering that they're not fully prepared for digital transformation. In fact, according to 2017 Global Digital IQ Survey, executives´confidence in their skills to carry out the change needed to execute the digital transformation process is low.
In 2017 Global Digital IQ Survey, PwC interviewed more than 2,200 business and IT executives, and just over half rated their company's Digital IQ as strong, down 15 percentage points from the year before. For begginers, executives are still learning the current technology, like cloud computing. Moreover, most of them don't have strong innovation capabilities. The survey also discovered that the ack of focus on the customer and user experience is a missing element in firms that want execute digital transformation.
To get ahead in today's digitally competitive landscape, it's critical for all employees to have a baseline of tech skills. Respondents to Digital IQ survey show that their skills are underdevelopment. This skills gap is a big concern to companies because it's getting in the way of achieving results from their digital investments.
So how can companies manage this issue? They may need to upskill their workforce. Company leaders, including the CEO, need to commit to training their employees, teaching them the skills to harness technology and to be conversant in disciplines outside their own.
How directors can take action
Improve your own Digital IQ
Get more hands-on and use more technology in your day-to-day activitiesHear from those who are charged with driving the company's digital strategies
Consider deeper dives outside of board meetings to stay up to speed
Keep up with continuing education
Make sure digital is part of the overall strategy discussion