Great customer service has always been a top business priority. Customers expect to get questions answered or issues resolved immediately. However, most customer service organizations struggle to meet these expectations. According to Harris Interactive, customer service agents fail to solve problems half of the time.
ServiceNow commissioned Intergram Research to survey senior managers in customer service roles at 200 U.S. enterprises with at least 500 employees. Their goal was to discover how the very best organizations break through to deliver superior customer service. Respondents were asked seven questions related to customer service best practices. Point values were assigned to each answer.
Organizations with scores ranked in the topthird were classified as "top-tier" while the bottom third were classified as "bottom-tier."
The Survey Results
What customer service leaders do differently
The survey revealed three characteristics that separate the companies with the very best customer service from those that struggle. Companies identified as top-tier are:
1. More collaborative. They are more likely to have enabled their customer service agents to engage the help of different parts of the organization when addressing a customer's problem.
2. Better problem-solvers. Customer service leaders are also more likely to be able to resolve the root cause of a customer's problem (a crucial component of closing the resolution gap).
3. Self-service providers. And finally, these top-tier organizations are more likely to offer self-service options for common requests, freeing them up to focus on more strategic issues.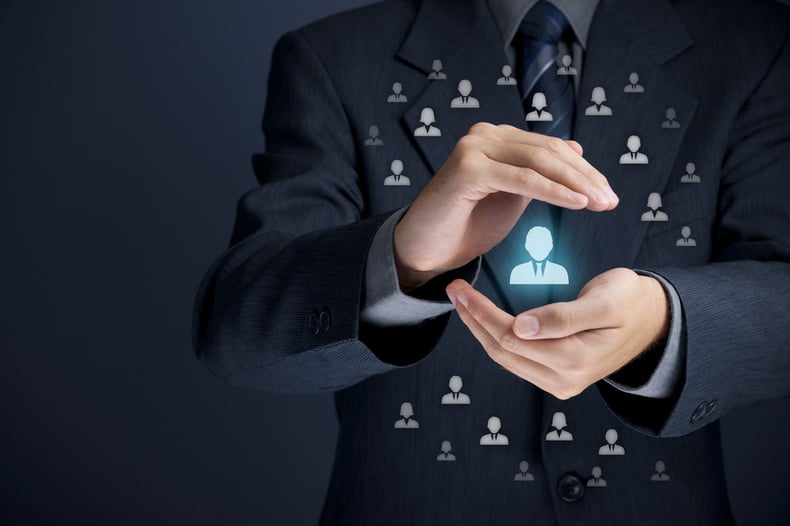 Customer service leaders achieve better results–without spending more
The survey also surfaced the fact that the top-tier organizations draw direct lines between providing excellent customer service and business success. Counterintuitively, top-tier respondents rate the cost of their customer service programs the same as the bottom tier do. They are achieving significantly better results—but without higher costs.
Companies identified as top-tier and that excel at customer service:
Achieve better results. They are more likely to achieve higher customer satisfaction and earn greater customer loyalty.
Have better-run customer service departments. They are 40% more likely to be efficient and 60% more likely to have scalable customer service practices.
Get more strategic value out of customer service. They are more likely to have a high impact on their company's revenue and have a 21% higher likelihood of being held in high esteem by their peers in other departments.
Top challenges facing customer service managers So why are some companies struggling to deliver excellent customer service? To answer this question, respondents were asked to identify the most significant challenges they face. The issue most often cited was an inability to resolve problems efficiently and effectively. More than half reported they are unable to connect all service processes to provide a frictionless service experience–from the first contact to permanent problem resolution. This leads to the second most common issue. Roughly half said their departments are siloed and don't communicate with each other. Real-time collaboration and coordination capabilities that connect customer service to engineering, operations, field services, and other departments is necessary to ensure accountability and drive closed-loop problem resolution.
The survey findings present the key takeaways for companies looking to deliver best-in-class customer service. Organizations that treat customer service as a "team sport" and engage the right people from relevant departments to solve problems are in a better position to proactively address the underlying reasons for customer calls. They also empower their customers to quickly answer their own questions–through self-service portals, knowledge bases, and communities–further reducing the need to interact with customer service agents. The more sophisticated customer service organizations aspire to the ideal of "no-service" by combining these practices to help eliminate the reasons for customer calls in the first place.
Source: ServiceNow