SilverStorm, an IT consulting firm, characterised by its innovative approach it puts at your disposal digital transformation content.
Each week we inform you about our technology and ServiceNow products, including such topics as Digital Transformation, Customer Service & Service Management, and ITSM, among others.
When customers have problems, they expect a fast resolution and a simple engagement process. With a preference for multiple engagement methods, from self‑service online to direct engagement with service agents over a choice of phone, email, business chat, etc. To provide the highest levels of service, agents need real‑time metrics and real‑time collaboration mechanisms that just aren't available through traditional to.
ServiceNow Customer Service Management is different. It gives your customers a portal that delivers an effortless self‑service experience. Our (SilverStorm and ServiceNow) approach connects people, workflow, and processes to engage across departments in case management and resolution. This solution improves efficiency with automation that gives agents visibility into the health of customer systems, and tools for performing root cause analyses to deliver pre-emptive service. The result is customer service that is effortless, connected, and proactive.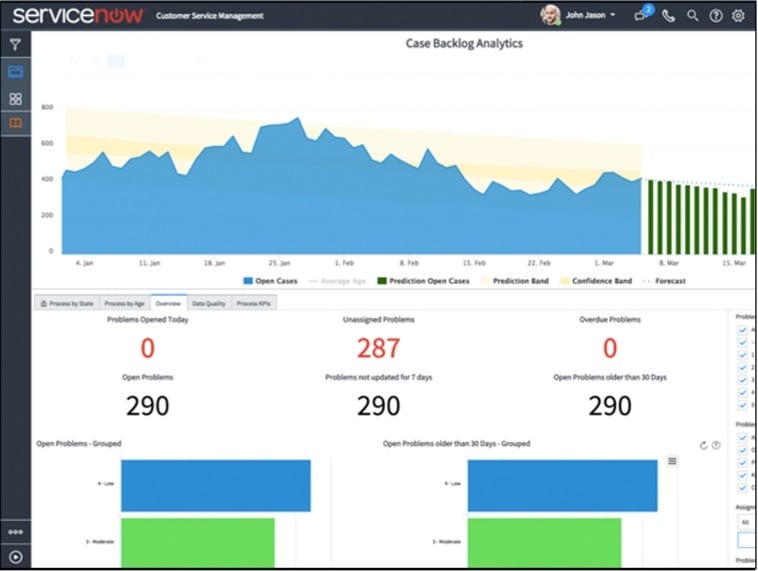 We provide customers with faster and easier ways to engage with customer service while giving agents greater efficiency and speed. We deliver customer service as a "team sport" and connect systems and workflow to enable diagnosis and resolution of underlying causes of customer issues across the organization, resulting in lower support costs, increased customer satisfaction, and strategic focus on new business, transformation, or revenue.
If you want to check a demo, click on: http://bit.ly/25qrhzN
Source: ServiceNow