Despite the well-known adage "slow and steady win the race", this is not the case in business. It is important to save time and increase agility by eliminating outdated processes and automating repetitive and manual tasks.
In the business world, the slow and steady tortoise doesn't win the race. It gets left behind. About 88% of the Fortune 500 from 1955 don't exist today. And it's estimated that 40 percent of today's Fortune 500 companies on the S&P 500 will no longer exist in 10 years.
Speed equals competitive advantage and a strategic imperative. Companies have invested millions of dollars and thousands of hours on ERP, SCM, CRM (insert your favourite technology acronym here…). However compared to the speed we can operate in our consumer lives, why does everything still feel slow in the business world?
In a global ServiceNow survey, "Today's State of Work: The Service Experience Gap", can be found that managers rate consumer services 103% higher than workplace services. And their research last year found that about 2 days per week are spent on low-value administrative tasks. For the US alone, this would be the equivalent of $575 billion of labour going to administration. A significant proportion.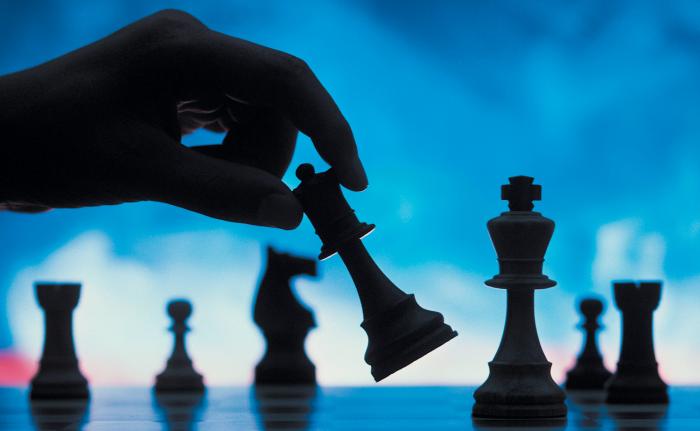 According with Chris Bedi, IT is in the eye of the storm. ServiceNow technology and its partners are uniquely positioned to help companies achieve the next level of velocity by service enabling everything. IT platforms drive every business process, employee interaction, and customer experience. IT leaders have the privilege, and responsibility, to lead their companies to a service orientation and achieve the highest levels of speed and productivity.
Enterprises need to scale for rapid revenue and employee growth. ServiceNow set off applying service management disciplines to streamline and automate a number of areas, leading to significant year-on-year improvements. Here are a few highlights:
Onboarding – IT processing for new hires went from 65 minutes to 10, resulting in a labour savings of 85%.
Finance close process was automated, eliminating roughly 4500 hours of manual work using email and spreadsheets, increasing finance productivity by 45%.
ITSM team productivity has increased 83% because of automation and self-help tools allowed them to increase incident volume throughput without having to grow staff.
Partner portal consolidation, from more than 10 partner portals down to one, increasing deal registrations by 33%.
Asset management – We integrated the CMDB with fixed asset records within SAP so we could automatically report property tax for all assets based on their location. This resulted in a $500K savings and 23% tax savings exposure.
Development – We reduced major product release time by 50%, from 1 month to two weeks, resulting in a $980K savings.
Customer Service – Using Knowledge Base and Self Service Catalogue Automation, we increased productivity 78% in addressing customer issue reduction.
There are more tangible results across every department in the company. Business is moving faster. However, accelerating enterprise velocity is a continuous motion. You are never done and need to continue to set the bar higher. Firms are in a constant cycle of analysing, automating, iterating, and improving.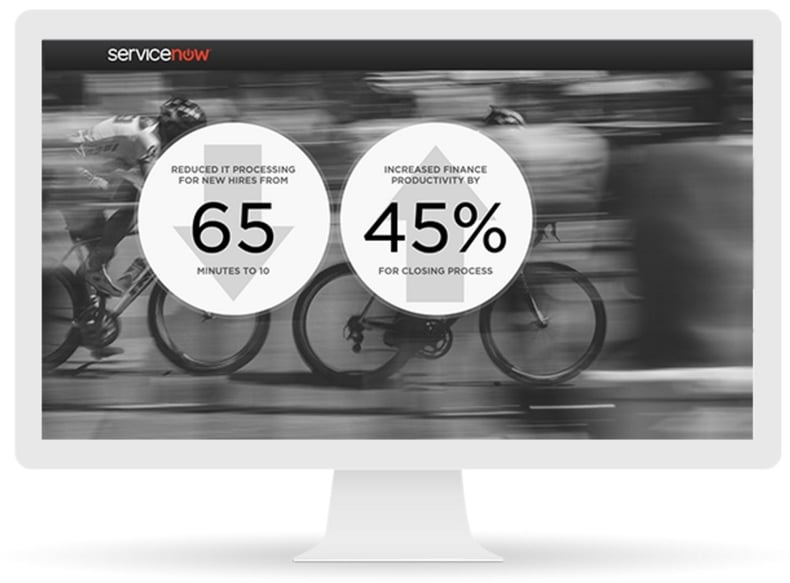 The journey to everything as a service is a big mountain to climb but a challenge well worth the endeavour. The sooner you can lead a service orientation into taking off, the faster you will realize the benefits that will accelerate your business.
Source: ServiceNow