SilverStorm, an IT consulting firm, characterised by its innovative approach it puts at your disposal digital transformation content.
Each week we inform you about our digital transformation and its implications on different business areas that firms have. This week post is focused on Human Resources and its role on digital transformation.
Human Resources has an important role in the recruitment, development and the retention of talent. Talent is a differentiating element in building up a competitive advantage given the threat from disruptors and the increasing pace of market change led by the digitalization of business. In the current environment characterized by digital transformation of processes and activities there must exist an alignment between business strategy, digital transformation and human resources. Therefore, HR Managers play an important role in leading digital culture within enterprises
This digital transformation for all companies requires, in many cases, a metamorphosis in the employees. This is done by placing them in a risky situation, out of their comfort zone, allowing them to experience and carry out digital transformation. This is also an opportunity to create a competitive advantage by providing employees tools to adopt and adapt to new technologies. An example of the is cloud based services.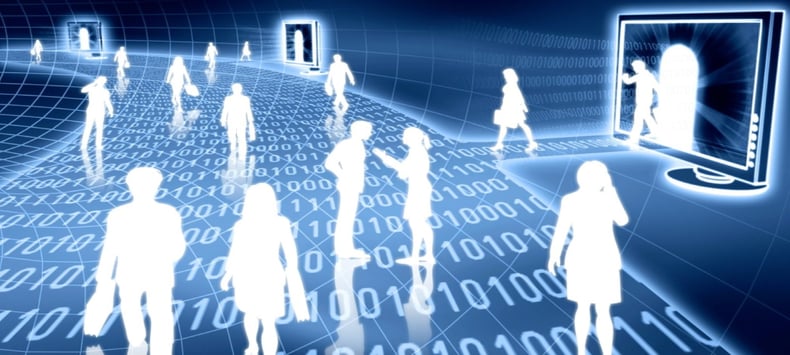 Training is the most important driver to incorporate employees into the digital transformation process that companies are facing especially when adopt new technologies (cloud, IoT, Big Data…) in the firm. The Board, Communication Department and especially Human Resources Department should promote, motivate, inspire and be the example in the use of new technologies.
Digital talent inspires digital change in the right structures where new ways of working, leveraging technology to create and innovate and increasing speed and agility differentiates. What, therefore must HR consider and do in order to leverage more digital talent along the digital transformation journey:
1. Create a contemporary culture
2. Look wider and open up
3. Avoid departmental approaches
4. Recognize the difference between digital skills and behaviors
5. Encourage resourcefulness
6. Empower cross functional learning
7. Explore reverse mentoring
8. Inspire rather than bore
For more information: http://www.weareatmosphere.com/human-resources-digital-transformation